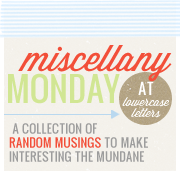 1. Zicam: What is the worst way to start out a new week?? Feeling sick! Of course when you are twenty-something married female and you tell someone you dont feel that great and tired so many people say...are you pregnant?? Does that get on any one else's nerves? No, I am not pregnant but I was around 30 little kids last week for the first time in a while..so that means I always get sick. Got to love cute little kids and their germs right?? I could tell yesterday that I was about to get sick. I woke up this morning with a stuffy nose, my throat a little sore and just not feeling great. I am trying out Zicam to see if that will help!
2. Cake Decor: You all know that I love decorating cakes after I took a class at a little store in town called Cake Decor. Well, they posted on facebook that they are closing on this Friday. So their inventory is 30-70% plus if you were one of their students you get an additional 10% off. I am so sad they are closing because I would much rather shop for items there than Wal-Mart but I have to admit I am super pumped to go shopping when they open tomorrow!! Got to stock up!!
3. New Stores: Since I just told you about a store closing...guess what is coming to Greenwood? TJ Maxx, Michael's and a Hobby Lobby!! I think that may be another reason why Cake Decor closed since Michaels and HL are opening in the next couple of weeks. Greenwood is known for having NOWHERE to shop so I am excited to have some options, but I hate to see small businesses close up. So I have mixed feelings! Since Hobby Lobby has my cake supplies I will still not have to go to Wal-Mart...I hate Wal Mart!
4. Big Weekend: Of course it is football related. Clemson plays Auburn this weekend and I can not wait. I am very excited about our first big game of the season and also excited to see some of my favorite people!! Cant wait for our little tennis reunion!! :)
5. Never to early: So Jodi has about 2 months left in Texas before she can come back to SC!! YAY! That being said..its time to start planning a welcome home party. I am writing it on her because it will not be a secret to her...I just will not be details about it until afterwards. Right now we have to decided on a date and location. I CAN NOT WAIT until my family is back in SC!! (Sidenote: she will get her results for her bone marrow biopsy this week...I know we will hear wonderful news that the transplant worked!! fingers and toes are crossed!!)
My family! This was almost a year ago after a 5k.
Hope everyone has a great Monday!!!