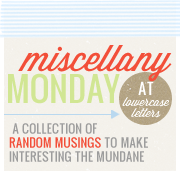 1. Fish Fry:
Wes and his friends have been obsessed with fishing these last few weeks and we finally had enough way too many fish for a fish fry. I don't know about you, but I love fish, hush puppies, slaw and homemade fries! We had some friends over Friday night and enjoyed some yummy food!!
Not the best picture but the only one I took :)


2. Mountains: Sarah and I went to my parents mountain house this weekend. We went up Saturday morning and spent the day shopping around Chimney Rock. I just love this cute little town!
After we had lunch and spent the day here, we went to the grocery store to pick up something easy for dinner and headed up the mountain to the house. You could defiantly tell that my parents haven't been there in a while...kinda sad! We took the Kubota around so I could show Sarah around the mountain. It was great!! We cooked our pizza, had chips and dip and ate on the deck.
Marley and Me came on and she said she has never seen the movie...so I had to make her watch that!
Once it got dark, we went back inside to finish the movie. Then on Sunday, we were pretty lazy and were just enjoying the cool weather before we packed up and went home. Mom and Dad have this cute bear that they want everyone that visits the house to take a picture with it and they put it in their photo album. Well, Jodi also wants pictures of everyone wearing their rockstar shirts, so Sarah decided to get both out of the way with this really cute picture...
It was time to go home but we saw this view coming down the mountain and I couldn't resist taking this picture..
Isn't that so pretty?!?
3. Bad dog: So Callie may be extra cute and cuddly but man can she be a bad dog. For some reason she loves to chew wire! She has chewed trailer hook up wires, under the tractor and last night she chewed some wires under my car! She knew she was in trouble because she didn't come and greet me or Wes this morning when we left for work. Looks like it is time for her to spend some nights in her kennel!
4. 10 years!: So this weekend is my 10 year high school reunion! Where did the time go...there is no way I am old enough for this yet! I am actually very excited about it. I do think the excitement of high school reunions have decreased because of facebook...I mean we know what everyone is already up to without them telling us, but I cant wait for everyone to be in the same room! Plus one of my bf in high school doesn't have facebook and we haven't seen each other in like 6 years...cant wait to see my Casey!!
5. Guest Blogging: Jodi wasn't feeling that great last night (headache and stomach problems) so she asked me to write her caringbridge journal last night. Jodi writes in her journal every night and people (me) wait up and can not sleep until they (I) read it. I was happy to write it and I even sold 3 rockstar shirts for her since the journal posted! Lets all hope she has a better day today!!