The topic today is 10 things I live for...
1. BEING A MAMA
I am so lucky to be a Mama...my dream come true! I cherish every second with my sweet Paige! I love all the smiles, cries, diaper changes, play time...everything!
I am also lucky to have Wesley. He may drive me crazy some days but he is perfect for me. I am very thankful we found each other.
Cuddle time does not come as often as it used to. I think that is why I love newborns so much! I love rocking Paige to sleep every night and now she is starting to lay her head on my shoulder some..in love! I also love when Wes wants to cuddle...well his version of cuddling...I will take it!
I count down the days to football season every year! I LOVE it. I love the atmosphere in Clemson on game days, seeing the team run down the hill, tailgating with friends and family, and of course the actual game. I get chills just thinking about it...around 70 more days until kickoff!! I also love the fall, I think that is officially my favorite season, great weather, football and traditions!
5. FAMILY
Wes and I both have great families and we enjoy spending time with them. We are actually pretty lucky because both of our parents are still married...not many people our age can say that! Paige is one lucky girl to have two sets of grandparents, two great grandmas, two aunts (one uncle), two cousins, and a whole lot more people in the family that love her!
Some people may get annoyed that I always have my camera ready, but if I didn't I would never be able to capture this sweet moment! I mean does that picture not melt you heart...ok probably not, but it does mine! The week leading up to this Paige cried whenever her Daddy held her but she finally caved in for some sweet cuddle time! I love my pictures and still love looking at pictures from years ago!!
If you read my blog on a regular basis, you know that I live for the weekends. Since I work, I don't get to spend as much time with Paige as I would hope to, so I cherish my weekends so very much. Whether it is a busy weekend or one were we stay home...I love them all!
8. SWEET TEA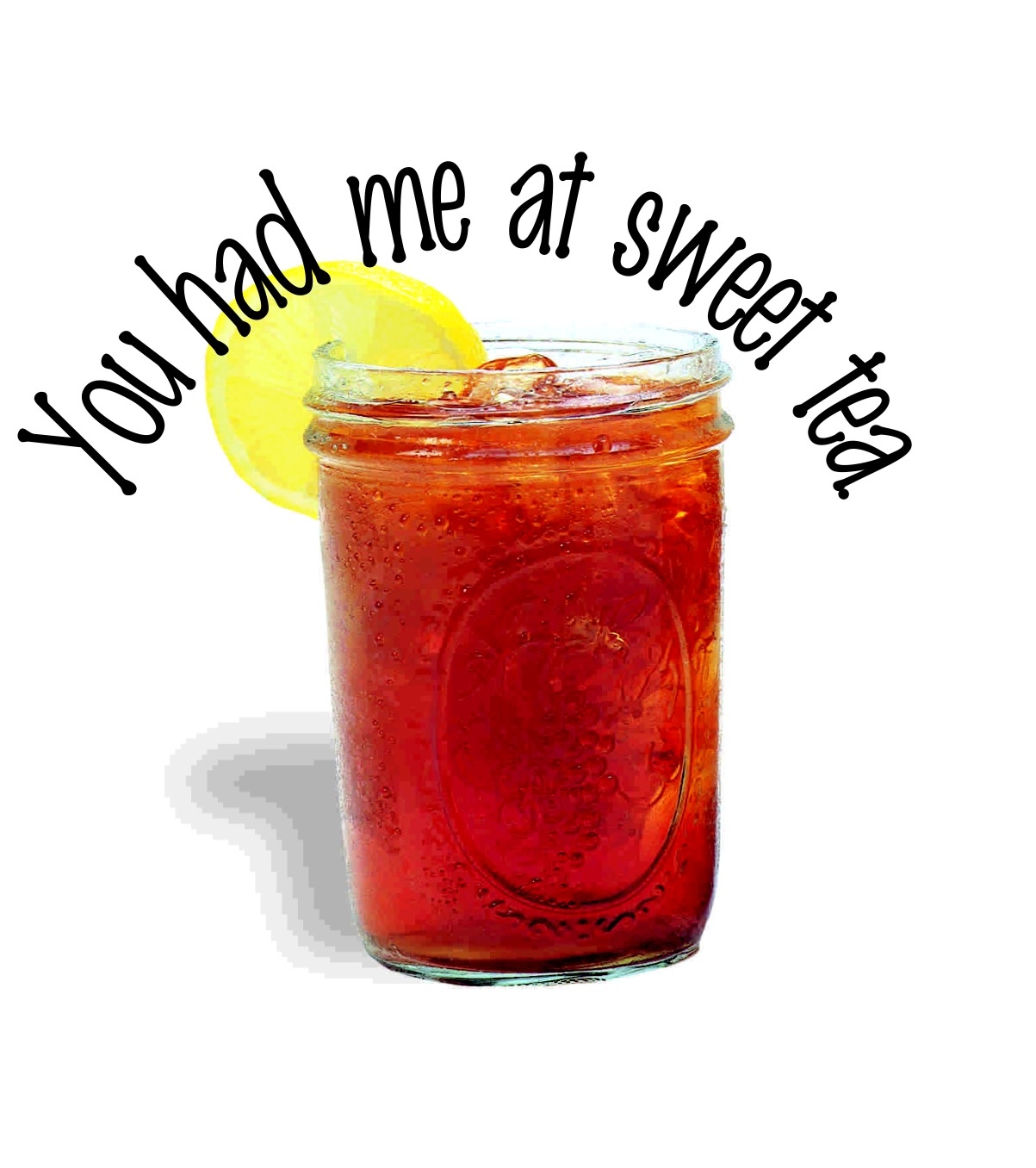 Some people have their coffee, but I love my sweet tea. I could never live somewhere that when you go to a restaurant and order tea and they bring you unsweetened or hot tea...um, they are missing out on the best drink!
9. GRACIE
Oh my sweet Gracie..I love her so. She is almost 8 years old and that blows my mind and also stresses me out. I cant believe she is that old already! She may be scared of everyone and everything but that is just her! She loves her Mama and so excited to see me every time I come home. Shes my first baby!
10. CHRISTMAS
I love everything there is about Christmas...shopping, gift wrapping, family, traditions, excitement, decorations and of course finding the biggest cedar tree on our farm possible! It is such a happy time of year and will be even better sharing it with Paige! I look forward to it every year, my wallet does not however!